LEGAL STRUCTURE
LEGAL STRUCTURE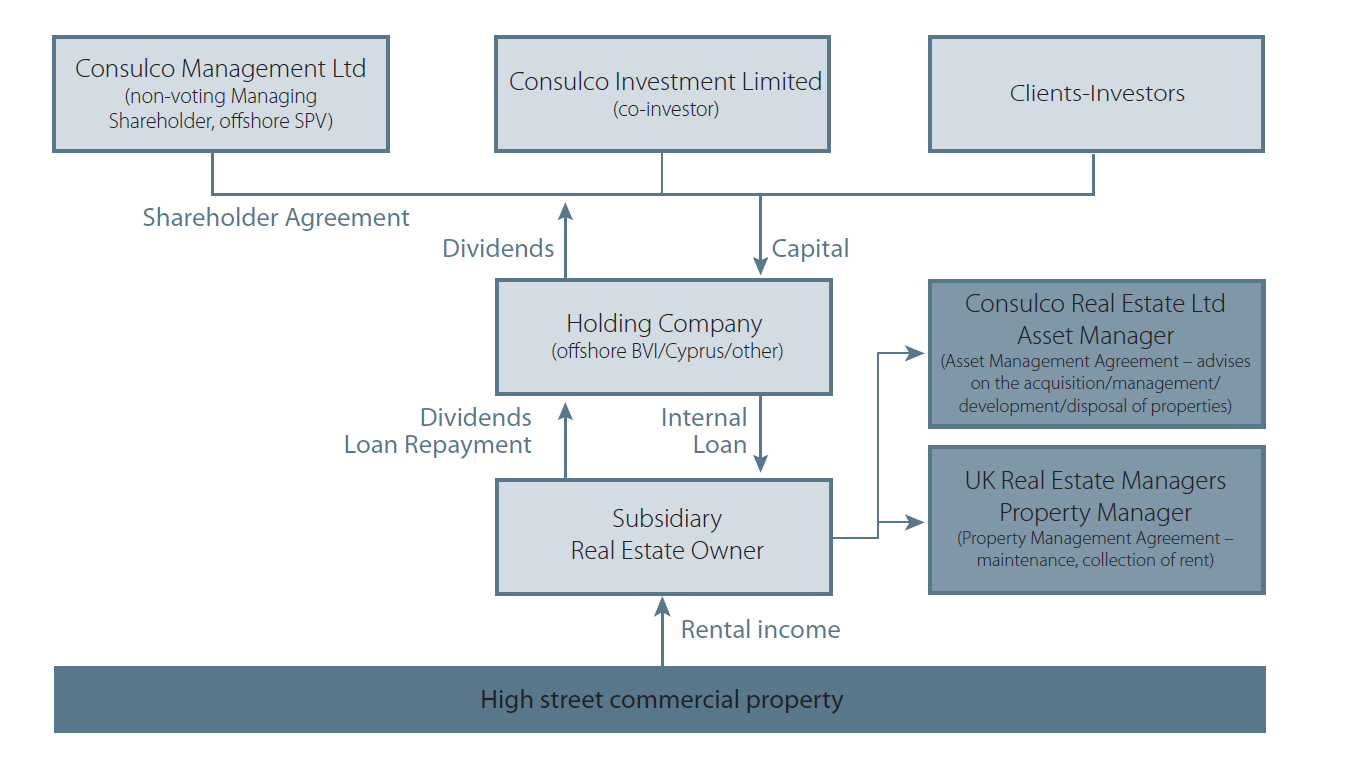 OVERVIEW
STRATEGY
Selective acquisition of commercial investments in prominent locations across Central London to create a strong investment portfolio. To minimize volatility and ensure optimal returns all the investments fit the below characteristics:
Prominent properties, located in strong trading pitches
Locations with high demand
Close proximity to transport hub/ well-developed infrastructure
Area development prospects
A strong tenant
Long lease contract
Income producing assets with potential for active management
Diversification of risks
OBJECTIVE
To ensure steady rental income
To generate capital and income appreciation through the professional and active management of real estate investments
TAX ISSUES
Rental income is taxed in the UK at the basic rate of Income Tax at 20%. There will be no withholding tax on the distribution of dividends or interest profits.
SALE OF SHARES
Sale of shares is possible only with the concent of Consulco Management at the lowest market price or at nominal value.
REPORTING
Annual unaudited consolidated interim financial statements of holding company will be presented to investors at the beginning of March each.
HISTORY
Track Record of Hermes Fund